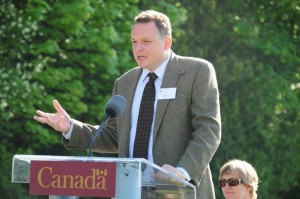 Stuart Parker is a lecturer in International and Liberal Studies at Simon Fraser University and BCIT. A former postdoctoral fellow of the Social Sciences and Humanities Research Council of Canada, he is the author of the forthcoming book History Through Seer Stones: A Hundred Years of Mormon Pasts published by Kofford Books, as well as academic journal articles and conference presentations on Mormonism in the US and Latin America in addition to papers on historiography, sport history, landscape phenomenology and BC political history. Stuart has also served as chair of the Toronto Latin America Research Group and co-convenor of the American Society for Theatre Research's landscape working group. His most recent peer-reviewed work will appears in Just South of Zion: Mormons in Mexico and Its Borderlands from University of New Mexico Press (2015).
Stuart is a longtime electoral reform activist, having co-founded the BC Electoral Change Coalition in 1996 and the Toronto Democracy Initiative in 2007. Has served on the boards of Fair Voting BC, Fair Vote Canada and the Movement for Voter Equality and on the steering committees of the "Yes" campaigns in the 1996 Vancouver civic, 2007 Ontario provincial and 2005 and 2009 BC provincial referenda on proportional representation.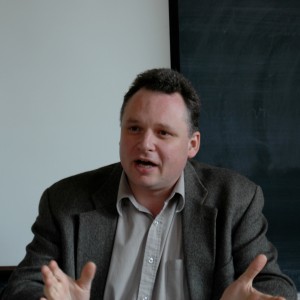 Founder of the BC Green Party's youth wing in 1988, Stuart served as the party's leader from 1993 to 2000 but returned to the New Democratic Party shortly thereafter. He remains an NDP member and supporter despite being prohibited from seeking a federal nomination anywhere in Canada due to his March 2010 criticism of the NDP's conduct of the Gustafsen Lake standoff in 1995. Today he serves on the constituency executive and re-election committee of BC's longest-serving NDP MLA former Women's Equality Minister Sue Hammell.
Since being prescribed the Basic Dungeons and Dragons boxed set by a child psychiatrist at the age of nine, Stuart has been an avid player of tabletop roleplaying games and still runs a weekly game. From 2005 to 2009, he served as either a judge or board member for the annual RPG awards at Gen Con, the hobby's main convention. As a fan and scholar of American religion, he appeared on the Space Channel's panel discussions of Battlestar Galactica from 2008 until the series finale.
Nephew of the late Harry Jerome, Stuart gave the keynote speech at the opening of BC's Black History Month celebrations in 1994 and served on the board of the BC Black Historical and Cultural Society in 2001-02. He recently presented a retrospective memoir at the 2016 meeting of the Canadian Historical Assocation, seeking to theorize efforts to commemorate his uncle.